SPORTY - Active - Enthusiastic
Sport variety and friendly competition opportunities
For over 25 years we have brought athletes from all over the world together to compete, develop new friendships and strengthen team spirit and camaraderie.
We offer sports enthusiasts tailor-made trips spanning a wide variety of sports for both amateur athletes and professional sports clubs in the areas of: training sessions, competitions and unforgettable travel experiences.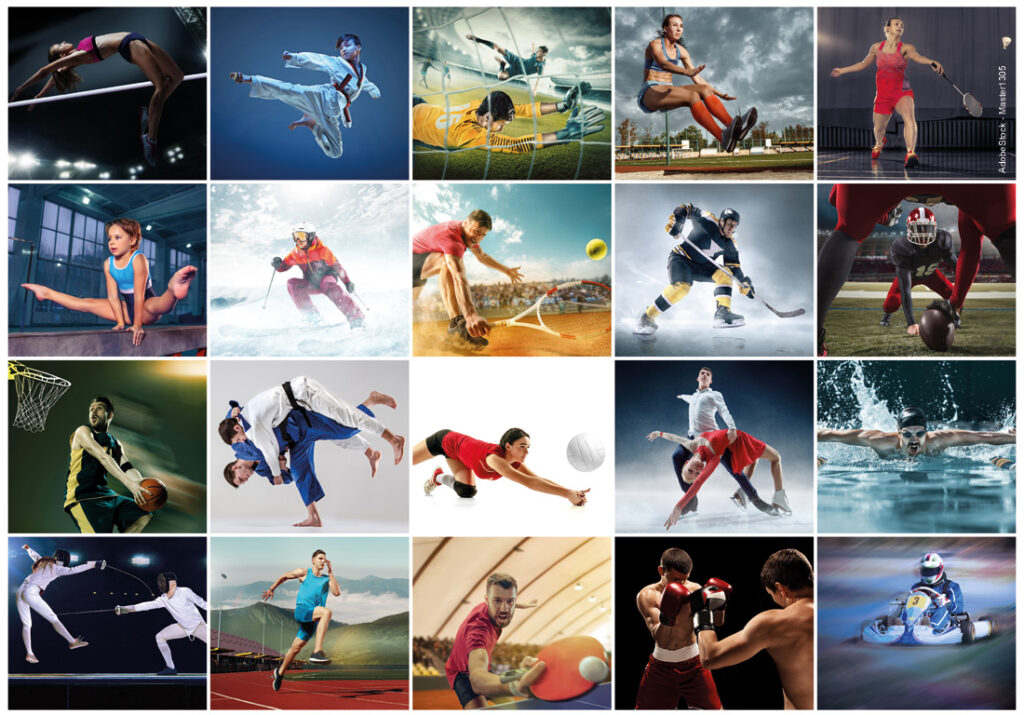 We not only organize travel to and from event(s) with accommodations, we also plan all sporting activities such as training sessions with local teams, friendly competitions, participation in tournaments, provide match tickets and "behind the scenes" tours in the most well-known sports arenas.
Although you will experience plenty of competition and team building opportunities, if you desire more, we are happy to plan additional sightseeing opportunities too. We guarantee you a quality, intercultural unique travel experience.
Together with local athletes you will get to know the country, discovering it from a sport-specific perspective, while making contacts and meaningful connections with like-minded sports enthusiasts from all over Europe.
Benefit from our extensive sports network throughout Europe and make your trip a personal highlight of the year.
As organizer of the United World Games, one of the largest youth sports festivals in Europe, coupled with over 25 years of experience in the sports sector; the PDM Tourism Group is integral in planning your sports trip throughout Europe.
Whether you wish to compete against qualified athletes, or simply train with some of the best – with PDM, we help make your trip the highlight of your sports year.
YOUR PERFECT TRAINING CAMP
Are you looking for the ideal training camp for your sports club? Whether for young sports enthusiasts or the young at heart- years of experience and excellent partnerships enable you to benefit from low prices while maximizing the highest standards for you and your athletes.
Soccer, basketball, volleyball, American football, tennis, table tennis, swimming, wrestling or golf, PDM Tourism Group can help you find the perfect training camp for you and your team. A weekend, week, summer or winter training camp – you indicate what you want, and we effectively and efficiently organize tailor-made offers for home and abroad.
MAKING MOVES LIKE DAVID ALABA
We have a special recommendation for those who love football, Hollabrunn near Vienna.
This first-class training ground, home to Austria's former top talent factory, which produced stars like David Alaba, is a "must see" for footballers of all ages. Athletes and trainers can devote themselves entirely to the sport, as they practice on one of six standardized grass pitches located at the training center.
Accommodations are available at the sports hotel (directly adjacent) or during summer months, at the neighboring sports boarding school! Other sports such as basketball, volleyball or table tennis help in providing the perfect sporting experience.
Choose
your sport. We organize
a trip totally immersed
in your sport
of choice!